M-68 Shipbreaking

44th Parliament, 1

st

Session
Motion Text
That:

(a) the House recognize that,

(i) dismantling end-of-life marine vessels ("shipbreaking") presents potential opportunities for Canada in relation to economic development and the transition to a circular economy,

(ii) there are significant risks to workers and the environment associated with shipbreaking due to the presence of a wide variety of hazardous materials in end-of-life marine vessels,

(iii) unlike other jurisdictions, Canada lacks standards on shipbreaking and unregulated shipbreaking activities which are putting our oceans, coastal communities and workers at risk,

(iv) the lack of domestic oversight of shipbreaking and disposal of end-of-life marine vessels frustrates Canada's ability to ensure compliance with its international obligations under the Basel Convention; and

(b) in the opinion of the House, the government should,

(i) develop enforceable federal standards to reduce the negative environmental and social impacts of shipbreaking that meet or exceed those set out in the EU Ship Recycling Regulation,

(ii) provide assistance through loans or grants to long-term, reputable shipbreaking companies to facilitate implementation of new federal standards into their operations,

(iii) develop a strategy for recycling end-of-life federally owned marine vessels.


Latest Activity
September 20, 2022

Placed on Notice
History
September 20, 2022

Placed on Notice
Joint Seconders (2)
Jointly seconding a private Member's motion is a formal way for up to 20 Members to show support for the motion before it is called for debate. They are displayed in the order they were received by the Clerk of the House.
Jointly seconded on September 21, 2022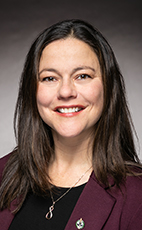 Lisa Marie Barron
Nanaimo—Ladysmith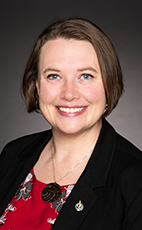 Rachel Blaney
North Island—Powell River