FINA Committee Meeting
Notices of Meeting include information about the subject matter to be examined by the committee and date, time and place of the meeting, as well as a list of any witnesses scheduled to appear. The Evidence is the edited and revised transcript of what is said before a committee. The Minutes of Proceedings are the official record of the business conducted by the committee at a sitting.
For an advanced search, use Publication Search tool.
If you have any questions or comments regarding the accessibility of this publication, please contact us at accessible@parl.gc.ca.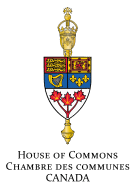 Minutes of Proceedings
44th Parliament, 1st Session
Thursday, May 26, 2022
,
10:00 a.m. to 1:04 p.m.
Televised
Presiding
Library of Parliament
• Michaël Lambert-Racine, Analyst
As an individual
• Vass Bednar, Executive Director, Master of Public Policy in Digital Society Program, McMaster University
Canadian Dental Association
• Lynn Tomkins, President
• Aaron Burry, Acting Chief Executive Officer
Canadian Manufacturers and Exporters
• Matt Poirier, Director, Trade Policy
National Marine Manufacturers Association Canada
Philanthropic Foundations Canada
• Jean-Marc Mangin, President and Chief Executive Officer
Producteurs de cidre du Québec
• Marc-Antoine Lasnier, President
• Catherine St-Georges, Director General
Wine Growers Canada
• Dan Paszkowski, President and Chief Executive Officer
Office of the Parliamentary Budget Officer
• Yves Giroux, Parliamentary Budget Officer
• Xiaoyi Yan, Director, Budgetary Analysis
Pursuant to the order of reference of Tuesday, May 10, 2022, the committee resumed consideration of Bill C-19, An Act to implement certain provisions of the budget tabled in Parliament on April 7, 2022, and other measures.
Vass Bednar, Lynn Tomkins, Matt Poirier, Sara Anghel, Jean-Marc Mangin, Marc-Antoine Lasnier and Dan Paszkowski made statements and, with the other witnesses, answered questions.
At 12:00 p.m., the sitting was suspended.
At 12:02 p.m., the sitting resumed.
Yves Giroux made a statement and, with Xiaoyi Yan, answered questions.
At 1:04 p.m., the committee adjourned to the call of the Chair.