RNNR Committee Meeting
Notices of Meeting include information about the subject matter to be examined by the committee and date, time and place of the meeting, as well as a list of any witnesses scheduled to appear. The Evidence is the edited and revised transcript of what is said before a committee. The Minutes of Proceedings are the official record of the business conducted by the committee at a sitting.
For an advanced search, use Publication Search tool.
If you have any questions or comments regarding the accessibility of this publication, please contact us at accessible@parl.gc.ca.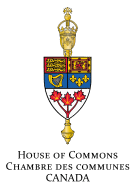 Minutes of Proceedings
44th Parliament, 1st Session
Wednesday, April 6, 2022
,
3:50 p.m. to 6:00 p.m.
Televised
Presiding
Library of Parliament
• Ross Linden-Fraser, Analyst
• Hon. Steven Guilbeault, P.C., M.P., Minister of Environment and Climate Change
• Hon. Jonathan Wilkinson, P.C., M.P., Minister of Natural Resources
Department of Natural Resources
• Glenn Hargrove, Assistant Deputy Minister, Fuels Sector
Canadian Energy Regulator
• Gitane De Silva, Chief Executive Officer
• Genevieve Carr, Chief Environment Officer
• Jean-Denis Charlebois, Chief Economist
Pursuant to Standing Order 108(2) and the motion adopted by the committee on Wednesday, December 15, 2021, the committee resumed its study of a greenhouse gas emissions cap for the oil and gas sector.
The Ministers made statements and answered questions.
At 4:57 p.m., the sitting was suspended.
At 5:01 p.m., the sitting resumed.
Gitane De Silva made a statement and, with Jean-Denis Charlebois and Glenn Hargrove, answered questions.
Motion
Garnett Genuis moved, — That the committee invite again the Assistant Deputy Minister, Environmental Protection Branch, to appear for a period of one hour.
After debate, the question was put on the motion and it was negatived, by a show of hands: YEAS: 5; NAYS: 6.
At 5:47 p.m., the sitting was suspended.
At 5:50 p.m., the sitting resumed in camera.
The committee proceeded to give drafting instructions to the analysts for a draft report.
At 6:00 p.m., the committee adjourned to the call of the Chair.