Start of content
Alexandre Boulerice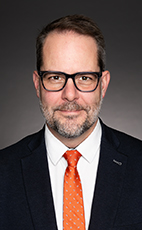 Overview
Political Affiliation:

NDP

Constituency:

Province / Territory:

Quebec

Preferred Language:

French
Expenditures Report
For more information on the expenditures incurred by members in the discharge of their parliamentary functions, see the
Summary of Expenditures
for Members.
Current Roles
Member of Parliament
Rosemont—La Petite-Patrie, Quebec
Parliamentary Associations and Interparliamentary Groups
Executive Committees
Member
Member of
All Roles
Recent Work
Explore this member's most recent work in the current session of Parliament.
Contact Details
Email
Alexandre.Boulerice@parl.gc.ca
Website
http://www.boulerice.org (in French only)
Hill Office
House of Commons *
Ottawa, Ontario,
Canada
K1A 0A6
Telephone: 613-992-0423
Fax: 613-992-0878
* Mail may be sent postage-free to any member of Parliament.
Constituency Office
Main office - Montréal
208-1453 Beaubien Street East
Montréal, Quebec
H2G 3C6

Telephone: 514-729-5342
Fax: 514-729-5875