JUST Committee Meeting
Notices of Meeting include information about the subject matter to be examined by the committee and date, time and place of the meeting, as well as a list of any witnesses scheduled to appear. The Evidence is the edited and revised transcript of what is said before a committee. The Minutes of Proceedings are the official record of the business conducted by the committee at a sitting.
For an advanced search, use Publication Search tool.
If you have any questions or comments regarding the accessibility of this publication, please contact us at accessible@parl.gc.ca.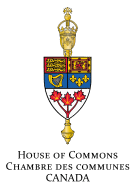 Minutes of Proceedings
44th Parliament, 1st Session
Tuesday, February 14, 2023
,
6:30 p.m. to 8:22 p.m.
Webcast
Presiding
Library of Parliament
• Dominique Valiquet, Analyst
• Hon. David Lametti, P.C., M.P., Minister of Justice and Attorney General of Canada
Department of Health
• Sharon Harper, Director General, Health Care Programs and Policy Directorate
• Venetia Lawless, Manager, End-of-Life Care Unit
• Jacquie Lemaire, Senior Policy Analyst
Department of Justice
• Matthew Taylor, General Counsel and Director, Criminal Law Policy Section
• Joanne Klineberg, Acting General Counsel
Pursuant to the motion adopted by the House on Monday, February 13, 2023, the committee commenced consideration of the subject matter of Bill C-39, An Act to amend An Act to amend the Criminal Code (medical assistance in dying).
The Minister made a statement and, with Sharon Harper, answered questions.
At 7:28 p.m., the sitting was suspended.
At 7:34 p.m., the sitting resumed.
Matthew Taylor and Sharon Harper answered questions.
At 8:22 p.m., the committee adjourned to the call of the Chair.